Published 5/31/11  (Modified 6/2/11)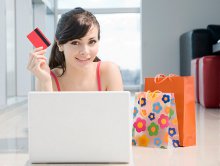 By Jim Sloan
Credit cards come with all kinds of special features these days--zero interest balance transfers, free money rewards and even cash back promotional offers.
But many credit cards also often come with some kind of extended warranty for products you purchase with the card. What this means, usually, is that the credit card company will extend the terms of the original manufacturer's warranty for a period of time equal to the original warranty up to one year. Some extensions are only for six months, however.
In other words, if you purchase something with a 90-day manufacturer warranty on one of your zero percent credit cards that offers an extended warranty, you will enjoy a 180-warranty period. If you buy something on that card with a five-year warranty, you'll have six years of coverage.
The credit card's responsibility for covering your purchase only kicks in after the original manufacturer's warranty runs out.
Many people confuse extended warranties with things called "service contracts." Service contracts are a repair program you purchase from a store or a manufacturer which ensures that if your purchase breaks--either through faulty construction or because you brought your laptop into the bath with you and it got wet--it will be repaired or replaced free of charge.
Credit card warranty extensions are not service plans. Credit card warranties typically only cover defects in materials or workmanship; they won't protect you if you shower with your Macbook Pro.
Read the full article »