Published 9/14/11  (Modified 10/26/11)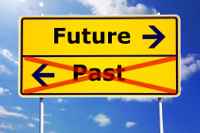 By Rich Mintzer
Nicki, a college student, decides it's time for a new laptop. She finds exactly what she wants online, but can't buy it because she does not have a credit card. Her close friend offers to put it on her card, but she's already over her card limit. These are not uncommon situations; in fact, a quarter of U.S. citizens do not have credit cards while so many more are in credit card debt. According to the U.S. Census Bureau, cardholders topped $886 billion in credit card debt in 2010, and that number is expected to top $1.1 trillion this year.
The alternate route
With those sobering statistics in mind, entrepreneur Danny Shader thought it was time to revitalize the basic concept of paying by cash for those without plastic, those who abuse it and those who don't want to write checks on their savings accounts to make loan payments. "We have built a transaction network, as opposed to just a payment network, which lets people make full transactions with cash," explains Shader, CEO of PayNearMe, the cash payment service that launched in the fall of 2010.
The PayNearMe cash payment process is relatively simple. Consumers purchase products online and choose PayNearMe at checkout as a means of payment. They then print a sales slip and take it to the nearest 7-Eleven where they pay in cash. The cashier simply swipes the slip, which completes the transaction. The purchase is shipped to the customer's home, not unlike paying online with a credit card.
Read the full article »