Published 9/28/12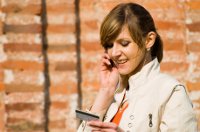 By Tim Sullivan
I'm lucky. I had older siblings who made mistakes with credit cards before I was old enough to get one. As a result, I got to learn from their financial slip-ups. But since some initial hiccups in college, all of us now have control of our credit.
We sat down to dinner recently and I asked them for five credit card habits they wish they had mastered earlier. Here's what they came up with:

1. Paying your balance in full every month



This should always be your first and foremost goal with your credit card. Effective credit card users don't carry a balance from month to month ...

Read the full article »