Published 9/30/14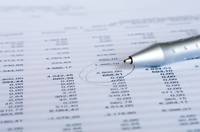 By Peter Andrew
If you write about personal finance for enough years, you end up on a lot of strange email lists. So I wasn't surprised when a message intended for debt collection agencies turned up in my inbox yesterday. But I did raise an eyebrow over its content.
It was advertising a publication called "Student Loans -- A Primer," and the message's subject line read, "One Trillion Reasons to Collect Student Loans -- What You Need to Know." The trillion (it actually topped $1.2 trillion last May) refers to the amount of outstanding student loan debt in this country, and is a sum that makes this the second biggest form of consumer borrowing, behind home mortgages but well in front of auto loans and credit cards.
Am I alone in finding the email a touch distasteful -- not dissimilar to training sharks to be better at sniffing out blood in the water? Maybe I should be. Without collection agencies, paying debts would become optional, and that could create a collapse in the economy and society faster than any zombie apocalypse.
Public problems with student loan debt
There are problems surrounding both public and private student loan debt.
Read the full article »