Banks or credit unions: Which will give you the best bang for your buck?
By Sierra Black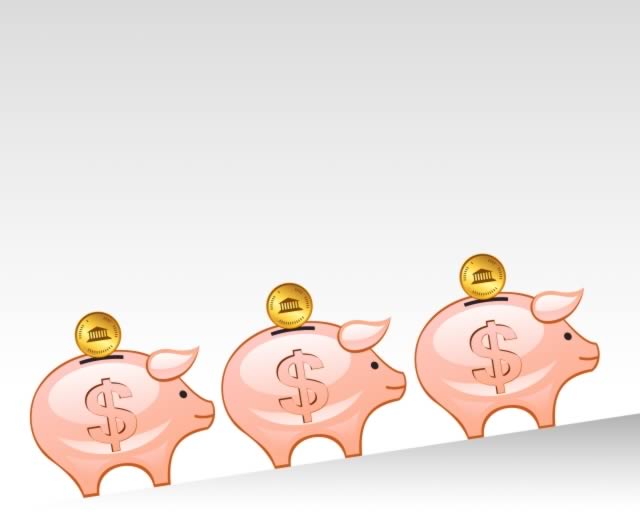 You've probably heard good things about credit unions. Or maybe you've just heard of credit unions for the first time, and are wondering what all the fuss is about.
Putting credit unions in context
Credit unions are not-for-profit organizations that provide most of the same services a bank provides. You can get a checking account through a credit union, as well as savings accounts, CDs and even mortgages. They're member-owned, so there are no shareholders to report to and no profit motive behind the banks' practices.
Think about the difference between public library fines and video store late fees, and you'll have a sense of what this means to you as a consumer.
I had my first credit union account when I was a teenager, at the credit union where my mom does all her banking. At the time I wasn't a picky bank customer, and it served all my needs just fine. I changed banks when I went away to college, and ended up in the clutches of a major national bank for several years.
Since then, I've bounced from credit unions to commercial banks and back again a few times. Right now, my accounts are split between a checking account at local brick & mortar bank and a high yield savings account at an online bank. Doing the research for this article, though, has pretty well persuaded me to switch back to a credit union.
Credit unions pros and cons
People love credit unions because they often offer better interest rates and lower fees than commercial banks. They can be less convenient, though.
I'm not banking with a credit union right now because there isn't one in my neighborhood, and as a small business owner I needed a local bank branch I can walk into and make deposits at least once a week.
Online, banks and credit unions tend to offer most of the same services these days. You should expect free checking, free online banking and bill payment and a decent interest rate, regardless of what he business model is.
The awesome part about credit unions:
Credit union interest rates can be much better than commercial banks.
Credit unions really beat out banks on fees. You'll pay lower fees for everything from account maintenance to foreign ATM use when you bank with a credit union.
The challenge:
You have to be a member to join, and some credit unions have very tight restrictions on membership. Many have flexible membership rules, though, and you're sure to find one that works for you.
Credit unions can be inconvenient, especially if you need to make frequent cash deposits or prefer to visit your bank teller to do your banking business. When i was running a small business and going to the bank a few times a week to make deposits, I went with the commercial bank nearest my home.
It's not a slam-dunk that credit unions have lower fees and better rates though. A search of current interest rates reveals that you can get the best interest rates at either a commercial bank or a credit union. For rewards checking accounts, that rate is around 4 percent as of this writing. That's vastly more than my local bank pays, and even higher than my purportedly "high interest" savings account.
The trick: online banking. The best interest rates are available at online banks. That's where you'll find higher interest rates and lower mortgages than anywhere else.
Credit unions vs banks: What should you consider?
Credit unions really do beat out traditional commercial banks on fees though. Many will refund any ATM fees you incur. Fees for everything from overdrafts to lost cards to account maintenance tend to be lower. And when credit unions do turn a profit, the distribute the money to members as dividends. They're really not looking to constantly take more of your money away. They'd like to help you keep it.
Pick me! Pick me: How to find the right financial institution
Ultimately, choosing between a bank and a credit union isn't the most important choice. You want to find a bank that fits your personal needs and offers the highest interest rate. Figure out what you need from your bank in terms of convenience, services and account requirements. Then find the highest interest rate that meets your needs. Whether it's a credit union or a bank, that's the account that's right for you.
Sierra Black lives in the Boston area with her family. As a writer, she focuses primarily on parenting, personal finance and green living. She writes regularly for Get Rich Slowly. Her work has appeared in the New York Times, Babble and numerous other publications. You can learn more about her at her personal blog, ChildWild.