Perks and pitfalls of the electronic wallet
By Justin Boyle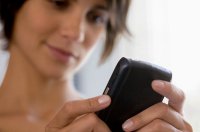 I still carry cash. Most people I know look at the paper folding stuff I pull out at the coffee counter and barely recognize it. Back in the late '90s, when primitive electronic devices like debit cards were becoming more popular, a good friend of mine told me that paper money would be obsolete in less than 10 years.
He was wrong, it turns out, but maybe only in the length of time he gave it. With the recent release of Google's cloud-based online wallet, cash might be more in danger than ever of a complete electronic takeover.
Dangers of credit card and retail apps
Google Wallet and other credit card apps allow shoppers to intensely personalize their spending experience. You can track your purchasing data, budget on the fly, and engage with popular retail and credit card reward programs on a deeper level than ever before.
Of course, all this novelty and convenience comes with some new concerns about the security of your personal finances. For example, if you lose a credit card, or if your physical wallet goes missing, you can use your phone to call up and cancel the card. A little annoying, but no problem.
If your phone gets lost, broken or stolen, you can go to the wireless store and use your credit card to get a new one. Again, annoying, but no real problem.
If your phone is your wallet, and it gets lost, what then? Add into the mix the fact that your phone is also your address book, your city map and the key to your online identity, and you wind up with one extremely valuable piece of missing electronics.
Your smartphone is a sensitive enough piece of equipment already, so it's important to think twice before tying your personal finances and spending instruments into the same piece of equipment that holds your web passwords and other vital information.
Is it safe to let your phone handle your money?
The short answer is yes -- probably. Google Wallet is offered in a partner deal with credit companies who have long histories of protecting their customers from fraud. Even if someone were to get their hands on your virtual wallet, chances are pretty slim that they would be tech savvy enough to get any money out of it.
Not to mention smartphone security itself. Mobile software developers and device manufacturers understand the enhanced security measures necessary in a world where people carry sensitive data around in their pockets on a daily basis. As portable and delicate as our phones might be, the data in most of them is locked up tighter than a bank vault.
Of course, a certain class of criminal will have the tools and know-how necessary to break the multiple virtual locks in place on your pocket telephone. Even if they do, though, it's likely that the most they'll get for their efforts is a few personal photographs and your Facebook password. Any company, whether it's Google or a more traditional monetary entity, would have a lot to lose by rolling out a financial service that wasn't packed with multiple layers of security.
Get informed
It would be unwise to decide whether it's safe to let the computer in your pocket handle your credit spending for you without looking into the details for yourself. Examining the issue carefully, as usual, is the only wise way to go.
Maybe that friend of mine who predicted the demise of cash at the hands of debit cards remembers his mistake, because he hasn't yet given a new date for the end of paper money. One thing's for sure, though: If he makes a new prediction and wants to put money on it, I'll ask him first if he'd take cash.
Justin Boyle is a freelance writer living in Austin, Texas.