The return of the reset button: Zero percent balance transfer offers make a comeback
By Richard Barrington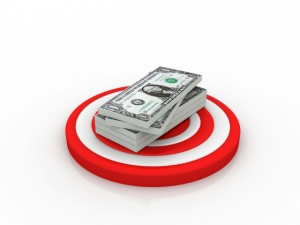 Did you ever wish life had a reset button?
Sometimes you just need a fresh start, to get organized and get on top of things. If you've accumulated some credit card debt, a zero percent balance transfer program might be just the reset button you need. No, it won't make your debt go away, but a zero interest balance transfer can give you the breathing room you need to start paying down your debt.
Balance transfer offers went into hibernation during the financial crisis, but they are making a comeback. The number of special interest rate and balance transfer offers increased in 2010 compared with 2009, accelerating as the year went along, according to SmartMoney.
Credit card companies are focusing on customers with the best credit ratings, so if you think you might qualify, here are three things you should know about zero percent credit card offers:
1. How they work.
Some specific examples show how banks are starting to get more generous again with their introductory balance transfer offers:
Citibank has a zero percent introductory APR balance transfer offer on their Citi Simplicity Card. With this card you would pay the greater of 3 percent or $5 on any transferred balance, but beyond that you'd pay zero percent introductory APR for 18 months on transferred balances. You'd also get 18 months of zero percent introductory APR on new purchases.
Discover's it card offers zero percent introductory APR on balance transfers for the first 14 months, with a three percent balance transfer fee. You'd also get 14 months of zero percent introductory APR on new purchases. Discover it - 18 Month Balance Transfer is another version of the card that offers zero percent introductory APR on balance transfers for 18 months and zero percent introductory APR on purchases for 6 months.
Zero percent balance transfer offers may entail a slew of terms and conditions, but you can compare offers by focusing on a few key facts.
2. What to look for in balance transfer offers.
Here are some key features to compare:

The length of the zero interest period. Obviously, the longer the better.
Limits on transfer amounts. If you find that limits are much lower than your credit card balances, it might not be worth the trouble.
The balance transfer fee. While the fee you'll pay to transfer over a balance is likely to be much less than the interest you are currently paying on those balances, it is worth comparing balance transfer fees to find the best deal.
The interest rate on new purchases. This is not only important as it applies to new purchases, but it may give you an early clue as to how competitive the interest rate on your transferred balance will be once the grace period runs out.
3. Why balance transfer offers are making a comeback.
With balance transfer offers, banks are essentially betting on two things: that you won't pay off your balance by the end of the zero interest period, and that you will rack up additional balances with new purchases.
If you do either or both of those things, a credit card company can make a good profit from you, and current conditions are especially favorable to banks. At today's interest rates, a bank can get money by paying depositors less than one percent, and then lend that money out to credit card customers at more than ten percent. Even if they have to wait a year or two to start charging interest, with deposit rates so low they can make money on the balance transfer fees in the meantime.
You can get the upper hand is by using a zero interest balance transfer as part of a program to start paying down your credit card debt. These days, these offers are focused on customers with good credit ratings, so you may want to take advantage of a free FICO credit score check before you apply. Just remember, if you want to keep your credit rating strong, you'll use the reset button of zero interest balance transfers as an opportunity to reduce your credit balance--not increase it.
Richard Barrington has earned the CFA designation and is a 20-year veteran of the financial industry, including having previously served for over a dozen years as a member of the Executive Committee of Manning & Napier Advisors, Inc. Richard has written extensively on investment and personal finance topics.