Zero interest credit cards for beginners
By Maricelle Ruiz-Calderon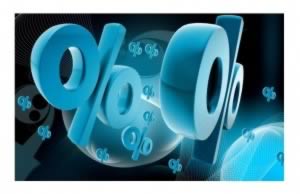 Editor's Note: Thank you for your interest, these offers have expired and are no longer available.
When I got my first credit card, I didn't know too much about how to use one, or the benefits, or drawbacks of credit cards. I didn't shop around - I simply accepted the credit card that my bank provided. Luckily for me, it offered a good deal and my family advised me to never charge unnecessary expenses. Even so, there are definitely some things I wish I knew about credit cards back then.
Credit Cards 101
Since a credit card is a loan, MasterCard recommends that you pay by the end of the month or as soon as possible to avoid interest charges. If you use your credit card responsibly, you should obtain a high credit score, enabling you to take out other loans to pay for school, a car and a home.
"[A credit card] can be very helpful in case of emergency and definitely help in establishing a credit record," Mary Sommers, financial aid director at the University of Nebraska, tells Omaha.com. "If you have no credit record and you've paid cash all your life, you may be a very good money manager, but you're still going to have trouble getting a house mortgage or a car loan."
However, irresponsible credit card use can definitely hurt, including keeping you from getting a job out of college, so make sure you have a plan for credit card use prior to getting one.
Here are a few credit cards that, used responsibly, can help you gain a foot hold in starting credit.
Zero interest credit cards for beginners
Although I got my first credit card in college, even teens may get pre-paid cards nowadays.
If you're a teenager, with your parents' blessing, you may get American Express' pre-paid PASS Card. For a $3.95 monthly membership fee, your parents add money to the card and you may pay for what you need. Be careful, at the end of the month, your parents may call you in to explain charges. Also you shouldn't make too many ATM withdrawals since each costs $1.50.
Student zero interest credit cards
If you're in college, you could get the Citi Platinum Select MasterCard for College Students. For the first seven months, MasterCard says it's a zero percent credit card. It also has no annual fee, but after the initial seven months, the Annual Percentage Rate (APR) - the yearly percentage cost of credit - ranges between 11.99 percent and 20.99 percent.
You could also apply for the Discover Student More Card, which Discover says allows you to earn cash back. It's a zero interest credit card for the first 9 months and later the variable APR ranges between 12.99 percent and 18.99 percent. The credit card also doesn't charge an annual fee.
If you are into clothing, Visa student cards are offering rewards for purchases at Delia's, Gap and Target. Also offering rewards, Blue from American Express is a zero percent credit card for the first 12 months. After that, American Express says your APR will vary from 15.24 percent to 20.24 percent.
Young adult zero percent credit cards
You could check out the Capital One Secured MasterCard for Young Adults, a credit card with zero interest during the introductory period, a variable 19.8 percent APR after that, and a $24 annual fee, according to MasterCard.
Protecting your credit
Since good credit is essential, use your credit card responsibly, even if it's among the zero percent credit cards. As MasterCard says, if you can't afford something, don't buy it.
If you buy items on credit, don't exceed your credit card limit. When you receive your credit card bill, review it carefully to make sure charges are correct. If possible, pay the full bill by the due date to avoid ongoing charges. If you can't pay in full, make sure you check interest rates beforehand to avoid surprises. Also find out cash advance charges prior to withdrawing money using your credit card.
To avoid credit card scams, protect your mailbox and shred documents including personal information. If a bill doesn't arrive, contact the credit card company. Only provide your credit card number and personal information to reputable companies. And while paying, keep an eye on your credit card at all times to avoid what happened in a Barcelona restaurant. A waiter there would collect a credit card to settle a check, and once he was out of the customer's sight, he would write down the credit card number to use to go on a shopping spree when his shift ended.
Maricelle Ruiz-Calderon has worked as a marketing consultant, professor, and journalist in the United States and Europe. She possesses experience in a variety of sectors, including technology, education, consumer goods and financial services. Maricelle earned a Master in Journalism from Northwestern University and an MBA from Washington University in St. Louis.