Published 4/28/14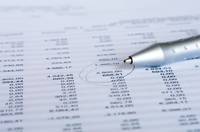 By Peter Andrew
Been there, done that, got the bills for overdraft fees. I know some readers will look down their noses at me for my bad financial planning, but a whole lot of others will know all too well that nauseous, sinking feeling when the realization dawns: This month's money simply won't stretch until payday.
It's only human to panic in such situations, but panicky people often make dumb choices. So the first things to do are sit down, calm down and think the situation through. Here are three options that may, depending on your personal circumstances, be open to you:
1. Borrow from friends, family or your employer
This may be the most excruciatingly embarrassing option, but it's usually the one that makes the most financial sense.
Read the full article »