Looking to travel? Capital One's Venture Rewards card might be your ticket
By Jim Sloan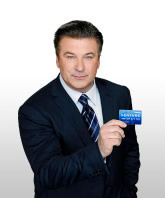 Editor's Note: Thank you for your interest, this offer expired and is no longer available.
For those just out of college or starting fresh, a break in the form of traveling to another state or country is usually near the top of wish lists. Finding ways to fund traveling however, can be a significant barrier to actually realizing this. If you're good with credit cards, though, a new promotion from Capitol One may be able to help you with your travel ticket.
Traveling in reach?
Capital One has rolled out a new Venture Rewards credit card promotion with a "Match My Miles" promotion that will match the number of miles you have accumulated on another airline credit card up to 100,000 miles.
You earn the additional 100,000 miles--the equivalent of $1,000--if you put at least $1,000 on the card in the first three months.
The offer is good for new Venture and Venture for Business primary account holders. Current Capital One cardholders who want to upgrade to the Venture Rewards card or swap their existing Capital One card will get the mile match if they get approved, said Sukhi Sahni, a senior communications manager with Capital One.
The company will continue the offer this until they've given away a billion miles or until May 13, 2011, whichever comes first--it's a first-come, first-served proposition.
Miles on top of miles: How does it work?
If you have airline miles on one of 13 airline credit cards currently on the market, Capital One will match those miles for free if you sign up for their new card and use it. What's more, you get another 10,000 bonus miles just for signing up.
Here are some other appealing features of the Venture Rewards credit card:
There is no annual fee the first year, and $59 a year after that.
You earn two miles for every $1 you spend on all purchases
There is no limit to the number of miles you can acquire and the miles never expire.
There is no foreign currency fee. That means you can use the card to make purchases abroad or online in another currency without having to fork over the 3 percent charge many card companies add on.
"But what's neat about this card is how we've made the redemption process so much easier than other cards," Sahni said. "You just book your flight, buy your ticket and call us and say, 'Hey, swap this out.' It's hassle-free."
What you can buy with your matched miles
The best way to calculate how much your miles are worth with this card is to drop the last two zeros on your miles--that's the monetary value. For instance, if you've accumulated 53,000 miles, you've earned a $530 flight.
In addition to airfare, miles can be redeemed for gift cards, merchandise and charitable donations, as well as for any travel-related expense, such as hotels, rental cars and cruises. You can redeem your miles for vacation packages, too, and you can book a flight with any airline. There are no blackout dates and no requirement for advanced booking. You simply redeem your miles online or by phone and you get reimbursed for the money you spent. Cardholders can redeem within 90 days of the purchase posting to their account.
While you're on the road, you'll earn $250,000 in travel accident insurance for death of dismemberment if you pay for your tickets with your card. You can also get 24-hour help with passports, visas and immunizations when you're planning your trip, and if your card gets lost or stolen, you can get an emergency replacement. You can even get medical assistance and legal referrals.
What's the interest rate?
Your interest rate with the Venture Rewards credit card will depend on your credit score, but the rate will range from 11.9 percent for those with excellent credit scores to 19.9 percent. Of course you only pay interest if you're carrying a balance on the card.
Although the Venture Rewards card doesn't offer zero percent APR on balance transfers, it also has no balance transfer fee. So if the Capital One card is giving you a better interest rate than your other cards, that no balance transfer fee feature might look appealing. It's not the best of the balance transfer offers out there but it might be worth taking a look at if you like the rest of its features.
Another advantage of the card is its free extended warranty and its free purchase protection. If you purchase something that comes with a warranty of three years or less, this feature will double the original warranty up to 12 months. The purchase protection feature, meanwhile, will pay you up to $500 each time an item purchased with the card is stolen or accidentally damaged within the first 90 days of the day you bought it.
The card will even reimburse you up to $3,000 for lost luggage when you pay the full costs of your travel with your card. You're also covered against accidental damage or theft if you rent a vehicle for less than 15 consecutive days in the U.S. or less than 31 days outside the country--except in a few countries such as Israel, Jamaica, the Republic of Ireland and Northern Ireland.
The fine print
Despite the annual fee and despite the interest rate charges on balances, critics have praised the fast 2-for-$1 mileage return offered. They also like that you can use this card to get special seating at special events, such as games, concerts, films and the like.
Capital One acknowledges that in some cases it's difficult to separate miles earned by credit card purchases from miles earned from flying; in those cases, Capital One will accept general airline rewards statements for those programs that accrue the card miles into the airline's general rewards account, Sahni said.
So when is your trip scheduled? With a Venture Rewards credit card, it may be sooner than you think.
Jim Sloan is a freelance writer in Reno, Nev.
Photo: Capital One Financial Corporation