The Rewards of "Rewards" Checking Accounts
By Marcia Passos Duffy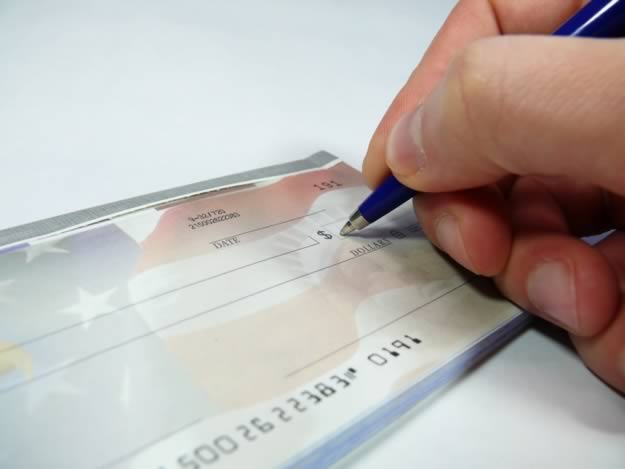 I have to laugh when I see the interest my bank deposits into my checking and savings accounts each month. It is barely worth the effort to add in the pennies (but I do).
But if you think, like I once did, that you are doomed to get low percentage rates on any money you have squirreled away in you bank, you are mistaken. You don't have to settle for miserly interest rates -- particularly if you have enough accumulated in your combined checking and savings accounts to open up a "rewards" checking account.
Rewards checking accounts are typically no-fee, no minimum deposit, and can earn up to 3 to 6 percent in annual percentage yield (APY). This is higher than most savings accounts, CDs, and even money market rates. What's the catch? Well, there are actually five.
The basics of a rewards checking account
To get the "reward" of a high interest rate checking account you do need to fulfill some basic conditions (banks may vary on conditions), but these are generally what's required:
8-15 debit or signature transactions on your debit card per month. (ATM fees are reimbursed each month)
One direct deposit or direct bill pay each month.
Agree to only get electronic statements (no more paper statements).
Log into your account at least once a month.
Maintain a balance of less than $25,000 (some banks are higher, some lower).
One other important catch: The highest interest rates for rewards checking accounts are often given by local and regional banks, and credit unions; big banks don't typically offer them.
But these are growing in popularity since 2006; most likely your local bank or credit union will offer it through a product that is administered by BancVue. Each bank may go by a different name of its rewards checking program, so ask first.
While you can sometimes open a bank account online from any state, the majority of local banks and credit unions have this kind of high yield checking account available only to local residents. If you don't meet all the requirements in a given month, then often your interest rate plummets to less than 1 percent (usually around .03 percent) and you'll have to pay the ATM fees associated with your debit card usage.
In my mind, the biggest drawback would be all of the debit card transactions necessary each month (visits to ATMs don't count). But if you make a conscious effort to use your debit card for groceries, to refill your prescription, online purchases, or even for your cup of latte every morning or to donate to your favorite online charity it can easily add up to the required withdrawals.
The profit of getting rewards
So are rewards checking accounts worth the bother? Let's do the math.
Let's say you take all your bank savings and checking money, totaling $10,000, and combine it into a rewards checking account. Here's what you could get:
$10,000 x 5 percent APY = $500 per year
Compare that to a 1 percent APY of a typical checking and savings account; for that you'll get $100 per year on $10,000.
No brainer.
When not to open a rewards account
If you don't keep a lot of money in your bank accounts, a rewards checking account may not be worth the effort. For example, if you are earning 5 percent APY on a balance of $2,000 each month you'll get less than $10 a month in interest in a rewards checking account.
One slip up and you'll be charged all those ATM fees; plus there's a chance that all those withdrawals will put your account on overdraft. Not worth it.
But if you keep $5000 or more deposited, the interest starts adding up in dollars, not pennies.
Marcia Passos Duffy is a freelance writer and author based in New Hampshire. Her articles have appeared on Yahoo Finance, CNBC, Fox Business News, and The Weather Channel's Forecast Earth, among other online and print publications. She also publishes two online magazines, The Heart of New England.com and Home Office Weekly.com, and is the author of the book, Be Your Own Boss.