Top 5 credit cards for consumers with excellent credit
By Joe Taylor Jr.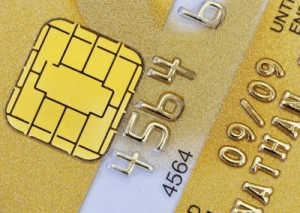 Take care of your credit, and credit card companies will want to take care of you.
Banks have put together some hard-to-find credit card offers to attract consumers with high FICO scores. If you've built a strong credit history, you can earn unusually high cash back rebates, travel perks, and low interest rates on balance transfers. According to CardRatings.com, five credit cards rank highest at offering great perks to consumers with excellent credit:
Discover it Card--Over the past few years, Discover Card has made some of the boldest moves to attract more consumers with high credit scores. Earn this card, and you can enjoy a zero percent introductory APR balance transfer for 14 months with just a 3 percent transfer fee. During your first 14 months with the card, you'll pay no interest on purchases while earning Cashback Bonus rewards.
Simmons Visa Platinum--You've probably never heard of Simmons Bank, and they're probably okay with that. Simmons saves its credit card invitations for consumers with the very highest credit scores. Apply via one of their credit card applications online, and you can surf your other debt to a Visa card with a variable APR as low as 7.25 percent and no balance transfer fee.
Fidelity Investment Rewards American Express Card--One of the best cash back credit cards on the market requires you to maintain a brokerage account at Fidelity Investments. If your FICO score tops 700, you probably already do business with Fidelity, anyway. You'll need to ask for an invitation to Fidelity's version of the American Express Card, which will drop 2 percent of everything you spend into a tax-deferred investment account.
PenFed Platinum Cash Rewards Visa Card--Another perennial candidate for best cash back credit card, PenFed designed this Visa card to help military families manage their finances while earning rebates on everyday purchases. If you're not in the service, that's fine. Join an associated non-profit organization to show your support for our soldiers, and you'll qualify for membership in this innovative credit union.
Capital One VentureOne Rewards Credit Card--You've seen the television ads, but a high FICO score can get you invited to one of Capital One's best-ever balance transfer offers. With no balance transfer fee, 0 percent introductory purchase APR, no annual fee, and no foreign transaction fees, this special edition of the Venture Visa card gives unprecedented flexibility to travelers who like earning bonuses without being tied to a single hotel chain or airline.
Earning the best credit cards requires strong FICO scores
Because you've got to have a high credit score to qualify for any of these credit card offers, follow these tips to improve your financial profile:
Start small. A department store or gas station card can help you kick start your credit history. Build a solid track record by charging routine transactions, then paying your bill each month.
Watch your percentages. Pretend your credit limit's only about 30 percent of what it says on your statement, then keep your balance close to that pretend threshold on every account.
Restrain yourself at checkout. Retail credit cards can pinch your credit score if you apply for too many, too quickly. To credit bureaus, you could look like someone whose identity has been stolen. Or, you could just look desperate for quick credit.
Stay loyal to your first credit cards. Cancelling an account can reduce the history of your credit file. A high score often requires hanging on to the oldest card in your wallet.
Track your scores. While you won't see much change from day to day, many websites now offer free FICO score reports or similar free credit scores that update every few weeks. Just understand the distinction between a report that's truly free and one that requires a paid membership to an affiliated service.
Over time, once you've earned one or two of the excellent credit cards on this list, you can rebalance your wallet to include just the accounts that give you the best rates and the best perks. Until then, use your credit cards responsibly and regularly to make yourself an attractive future cardholder.
Joe Taylor Jr. is an internal business consultant for a Fortune 500 company, who writes about finance, culture, and design. He holds a Bachelor of Science in Communications from Ithaca College.