Would you let your kid buy stock in Disney?
By Aaron Crowe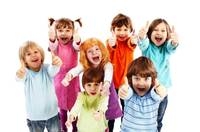 I'm not such a big fan of everything Disney that I'll ever win a trivia game about the Magic Kingdom. Like many parents, I like to go to Disneyland as often as I can afford it and watch my daughter light up when she sees Mickey.
Buying stock in Disney isn't as fun as using a Park Hopper pass to tour your favorite amusement parks, but it can be educational. What kid doesn't want to make money?
As an investment and educational tool, buying stock in Disney or any other company that caters to children can be a way to show them how to invest and hopefully make some money while learning about the stock market. There's plenty of math involved. They can learn about the power of reinvesting dividends, dollar cost averaging and how news events can move a stock price.
Direct stock purchase plans through Disney require a minimum investment of $250 to start and additional investments of $50 or more if you want to buy more shares. Unfortunately Disney doesn't sell framed stock certificates of one share of stock to give as gifts, as some companies do, so if you're looking for a keepsake, look elsewhere.
And there are other ways to show your love of Disney, of course. Chase recently started offering Disney's Premier Visa Card with colorful designs of Disney characters. The Disney Rewards Visa provides a similar look without the $49 annual fee. But until there's a Disney prepaid debit card, best to save these credit cards for the kid in you.
Buying stock directly from the company, whether Disney or another company you like, can be a bargain because you don't need a discount broker or online brokerage service or their accompanying fees. If you want to teach your kids how to invest, this is an easy way to do it.
Start by researching companies your kid has an interest in, such as companies that sell toys, food, clothes or services they use. Either go to the company's website and see if it has a direct purchase plan or a dividend reinvestment plan. Or find an online list of companies that offer such plans. Whichever way you buy shares, use the method that has the lowest fees. Many companies won't charge fees to buy stock directly through them, but will charge an administrative fee to sell shares.
Even if you're already a stockholder in the company, you can still buy directly through them without paying the fees you'd normally pay an investment broker. Disney, for example, allows owners of at least five shares of its common stock to use its direct stock purchase plan.
Investors can make a one-time purchase or make monthly investments, which would help explain to a kid how dollar cost averaging works over a year. Because shares may not be bought until weeks after you send in your money, you won't know the price of the shares until after the company bought them for you.
If your child really gets interested in the company and its stock, you might want to take them to the annual shareholders' meeting. Disney's shareholder meeting is in Missouri this year, which is too big a trip for us, but I hope to make it to a meeting someday. Unless your kid is really into this stuff, the annual meeting might be just one big, boring presentation, but it's another way to show your children how their money is working for them.
Aaron Crowe is a freelance journalist in the San Francisco Bay Area who specializes in personal finance topics.