Published 2/28/11  (Modified 12/18/13)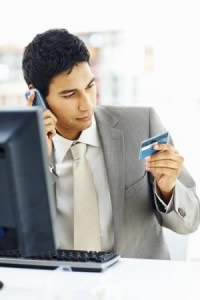 By Ryan Hurlbert
When I was starting out, a wallet full of credit cards was a sign of success--if you had five or six cards, you were obviously doing well. Like so many others, I got myself into a bit of a payment crunch; each minimum payment by itself was small, but when I lumped them all together each month, well, it was more than I had! I consolidated as many together as I could, took a second job, and paid, and paid, and paid.
Eventually, I paid everything off and now carry one general credit card and one gas card, although I have another account at a men's clothing store I use occasionally. In today's society, you can't buy anything on-line without one, can't rent a car without one, and try and find an airline that will let you write a check for a ticket!
It's easy to get caught up in the excitement of getting a credit card, and not read the terms. Luckily for you, the Credit Card Accountability, Responsibility, and Disclosure (CARD) Act of 2009 makes understanding your credit card easier than ever. Now, credit card companies have to post their disclosures on-line, and they have to be written in "plain English".
Now that understanding credit cards is made easier for you, here are five terms that you should be sure to understand when evaluating credit card offers:
Grace period. You have to have at least 21 days from the
Read the full article »